Roastie Takeaway Midleton
Home of the Best Gourmet Burgers & Rotisserie in East Cork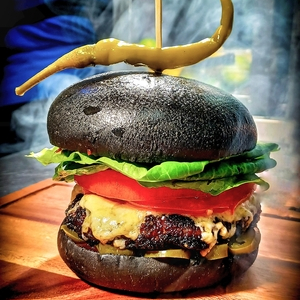 Roastie Takeaway Midleton offer restaurant quality takeaway food in Midleton using only the best of locally sourced ingredients. Our restaurant offers our diners to eat our top quality meals in the comfort of their own home.
Since opening in Midleton Roastie Restaurant has become renowned for creating dishes that are exceptional and unique and which give our customers that Roastie WOW factor.
From our Gourmet Burgers to our Rotisserie Chicken and Roast Duck we have a wide selection of food to suit all kinds of tastes.
Our Black Burger is one of our most popular burgers and is a must try. We have created our Takeaway menu to bring you the best of Roastie Midleton and give you a taste of the Roastie experience from home, bon appetite.
Takeaway Opening Times
Subject to Availability
Wed to Sunday 12pm to 8pm
Collection Only
During peak Hours of service our Takeaway Menu may not be available.
We apologise in advance for any inconvenience.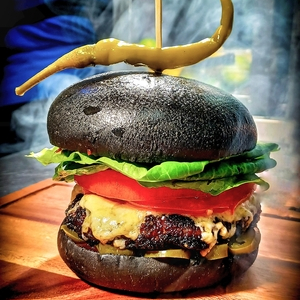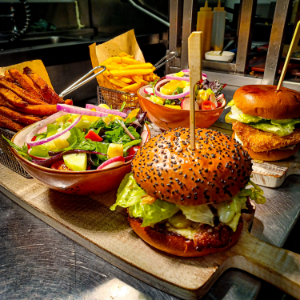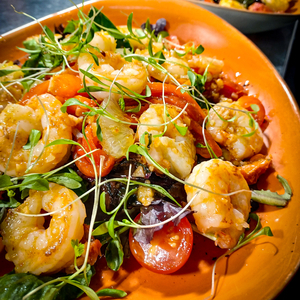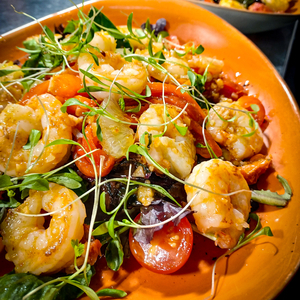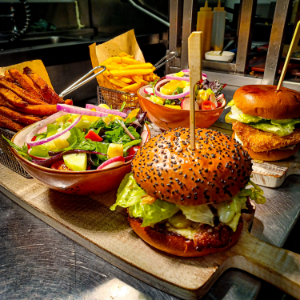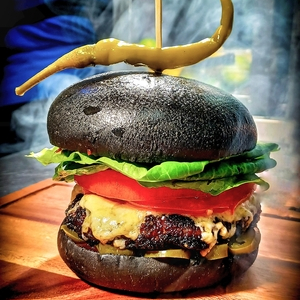 Roastie Takeaway Food Midleton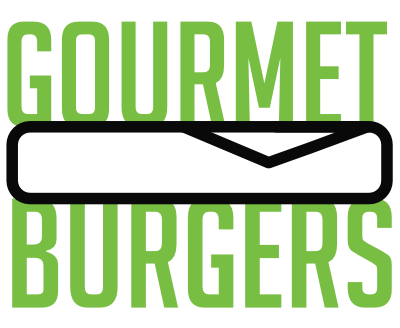 All Burgers come with choice of two sides.
House Black Beef Burger
8oz Murphy's patty with spices, mature cheddar cheese, bacon, sliced pickles, tomato, crispy onion with mustard and garlic sauce (1,2,9,10,13) €19
Roastie Devil Burger
8oz Murphy's patty with spices, mature cheddar cheese, hot chipotle BBQ sauce, Jalapeno chilies baby gem lettuce, tomato, onion and our homemade flaming hot sauce – ask for less or more heat per your own taste (1,2,9,10,11,13) €19
Roastie Pulled Pork Burger
Fork tender pulled pork with mature cheddar cheese, sliced pickles, tomato, baby gem lettuce, crispy onions, garlic mayo, relish (2,4,9,14) €18
Roastie Chicken Burger
Breaded chicken fillet, BBQ sauce, Ballymaloe relish, lettuce, tomato, red onion add bacon €1 extra, add cheese €1 extra (1,2,4,13) €18
Roastie Duck Burger
Tender shredded duck, BBQ sauce, mature cheddar cheese, red onion marmalade, baby gem lettuce, and garlic sauce (1,2,9,10,11,13) €19
Spicy Chicken Burger
Breaded chicken fillet, Chipotle BBQ sauce, Ballymaloe relish, mature Irish cheese, baby gem lettuce, tomato, onion, garlic mayo and Jalapenos chilies – ask for less or more heat per your own taste (1,2,9,10,11,13) €18.50
Ballycotton Fish Burger
Breaded Ballycotton Cod served with homemade tartare sauce, sliced pickles, crisp baby gem lettuce and sliced onion (2,4,5) €18
Roastie Vegan Burger
Vegan Burger made with our beetroot pattie with Harissa mayo, tofu, onion, pickled beetroot, baby gem lettuce and tomato (2) €17.50
Roastie Vegetarian Burger
Vegetarian Burger with Goats cheese, Ballymaloe relish, pickled beetroot, baby gem lettuce, tomato, crispy onions and harissa vegan mayo (2,4) €17.50
Spicy Vegetarian Burger
Vegetarian Burger with cheddar cheese, Ballymaloe relish, pickled beetroot, baby gem lettuce, tomato, crispy onions and harissa vegan mayo Jalapenos (2,13) €17.50
Sweet Potato Chips €4.50
Homemade House Coleslaw €3.50
Creamy Mash Potatoes €3.90
Seasonal Side Salad with French Dressing €4.00
Beer Battered Onion Rings €3.50
Minty Peas €3.50
House Chips €3.70
Homemade Kimchi 3.00
Homemade Stuffing €3.00
Buttered Vegetables €4.20
Sauces
Garlic sauce, sweet chilli sauce, harrissa mayo or gravy €1.50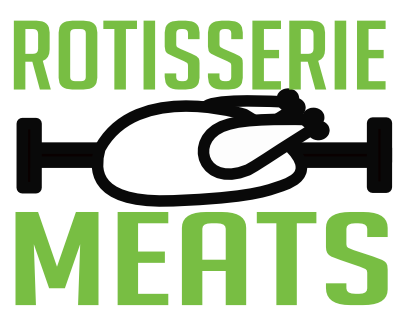 Whole Rotisserie East Ferry Farm large Free Range Chicken
Whole Rotisserie Free Range Chicken (12) €19.50
Half Rotisserie East Ferry Farm large Free Range Chicken
Half Rotisserie Free Range Chicken (12) €12
Whole Rotisserie duck
Whole Rotisserie Duck (12) €28
Half Rotisserie duck
Half Rotisserie Duck (12) €17
Chicken Caesar Salad
Succulent Pan Fried Chicken Fillet, with crisp baby gem lettuce, tossed with Homemade Caesar Dressing, crispy bacon, croutons, parmasan shavings and crispy onion €16.50 (2,5,7,9,14)
Ardsallagh Goats Cheese Salad
Crumbled Ardsallagh Goats Cheese served on top of a bed of mixed leaf salad with french dressing, cherry tomatoes, pickled beetroot, topped with caramelized walnuts and a drizzle of balsamic Vinegar €14 (9,10)
Prawn Salad
Pan Fried Prawns with ginger, garlic, olive oil and harrissa served on a bet of mixed leaves with roast tomato, roast peppers, sundried tomato, cherry tomato and citrus segments €17.50 (5,10)
Roastie Chicken Liver Paté
Homemade chicken liver paté served caramalised onion jam with a rustic ciabatta (2,4,7) €9
Rustic Duck Liver Paté
Homemade duck liver paté with shredded duck pieces and cranberry served with raspberry caramalised onion jam and rustic ciabatta (2,4,7) €9.50
Roastie Fish and Chips
Breaded Ballycotton Cod with homemade tartare sauce with minty peas or coleslaw (2,4,5) €17.50
Pan Fried Prawns in a Beurre Blanc sauce
Pan Fried King Prawn with tomato and citrus segments with a white wine and butter sauce served with garlic bread (2,4,5) €13.50
Roastie Fish Goujons
Breaded Ballycotton cod goujons with a choice of chips or creamy mash (2,4,5) €7.50 extra portion of peas add €1
Roastie Kids Beef Burger
Kids beef burger served with ketchup or mayo with a choice of chips or creamy mash (2,4) €8.00 crispy bacon add €1
Roastie Kids Cheese Burger
Kids beef burger served with cheese, ketchup or mayo with a choice of chips or creamy mash (2,4) €8.50 crispy bacon add €1
Roastie Chicken Goujons
Breaded homemade chicken goujons with a choice of chips or creamy mash (2,4) €7.00 extra portion of peas add €1
Roastie Kids Chicken Goujon Burger
Breaded homemade chicken goujons with ketchup or mayo with a choice of chips or creamy mash (2,4) €7.50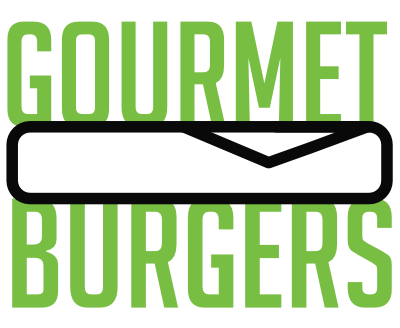 All Burgers Come with Choice of Two Sides
House Black Beef Burger
8oz Murphy's patty with spices, mature cheddar cheese, bacon, sliced pickles, tomato, crispy onion with mustard and garlic sauce (1,2,9,10,13) €19
Roastie Duck Burger
Tender shredded duck, BBQ sauce, mature cheddar cheese, red onion marmalade, baby gem lettuce, and garlic sauce (1,2,9,10,11,13) €19
Roastie Pulled Pork Burger
Fork tender pulled pork with mature cheddar cheese, sliced pickles, tomato, baby gem lettuce, crispy onions, garlic mayo, relish (2,4,9,14) €18
Ballycotton Fish Burger
Breaded Ballycotton Cod, homemade tartare sauce, sliced pickles, baby gem lettuce, onion (2,4,5) €18
Roastie Chicken Burger
Breaded chicken fillet, BBQ sauce, Ballymaloe relish, lettuce, tomato, red onion add bacon €1 extra, add cheese €1 extra (1,2,4,13) €18
Roastie Vegan Burger
Vegan Burger with Harissa mayo, tofu, onion, pickled beetroot, baby gem lettuce and tomato (2) €17.50
Roastie Vegetarian Burger
Vegetarian Burger with goats cheese, Ballymaloe relish, pickled beetroot, baby gem lettuce, tomato, crispy onions and harissa vegan mayo (2,4) €17.50
Spicy Vegetarian Burger
Vegetarian Burger with cheddar cheese, Ballymaloe relish, pickled beetroot, baby gem lettuce, tomato, crispy onions and harissa vegan mayo Jalapenos (2,13) €17.50
Sweet Potato Chips €4.50
Homemade House Coleslaw €3.50
Creamy Mash Potatoes €3.90
Seasonal Side Salad with French Dressing €4.00
Beer Battered Onion Rings €3.50
Minty Peas €3.50
House Chips €3.70
Homemade Kimchi 3.00
Homemade Stuffing €3.00
Buttered Vegetables €4.20
Sauces
Garlic sauce, sweet chilli sauce, harrissa mayo or gravy €1.50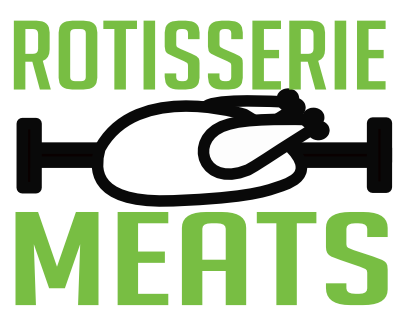 Whole Rotisserie East Ferry Farm large Free Range Chicken
Whole Rotisserie Free Range Chicken (12) €19.50
Half Rotisserie East Ferry Farm large Free Range Chicken
Half Rotisserie Free Range Chicken (12) €12
Whole Rotisserie duck
Whole Rotisserie Duck (12) €28
Half Rotisserie duck
Half Rotisserie Duck (12) €17
Chicken Caesar Salad
Succulent Pan Fried Chicken Fillet, with crisp baby gem lettuce, tossed with Homemade Caesar Dressing, crispy bacon, croutons, parmasan shavings and crispy onion €16.50 (2,5,7,9,14)
Ardsallagh Goats Cheese Salad
Crumbled Ardsallagh Goats Cheese served on top of a bed of mixed leaf salad with french dressing, cherry tomatoes, pickled beetroot, topped with caramelized walnuts and a drizzle of balsamic Vinegar €14 (9,10)
Prawn Salad
Pan Fried Prawns with ginger, garlic, olive oil and harrissa served on a bet of mixed leaves with roast tomato, roast peppers, sundried tomato, cherry tomato and citrus segments €17.50 (5,10)
Roastie Chicken Liver Paté
Homemade chicken liver paté served caramalised onion jam with a rustic ciabatta (2,4,7) €9.00
Rustic Duck Liver Paté
Homemade duck liver paté with shredded duck pieces and cranberry served with raspberry caramalised onion jam and rustic ciabatta (2,4,7) €9.50
Roastie Fish and Chips
Breaded Ballycotton Cod with homemade tartare sauce with minty peas or coleslaw (2,4,5) €17.50
Pan Fried Prawns in a Beurre Blanc sauce
Pan Fried King Prawn with tomato and citrus segments with a white wine and butter sauce served with garlic bread (2,4,5) €13.50
Roastie Fish Goujons
Breaded Ballycotton cod goujons with a choice of chips or creamy mash (2,4,5) €7.50 extra portion of peas add €1
Roastie Kids Beef Burger
Kids beef burger served with ketchup or mayo with a choice of chips or creamy mash (2,4) €8.00 crispy bacon add €1
Roastie Kids Cheese Burger
Kids beef burger served with cheese, ketchup or mayo with a choice of chips or creamy mash (2,4) €8.50 crispy bacon add €1
Roastie Chicken Goujons
Breaded homemade chicken goujons with a choice of chips or creamy mash (2,4) €7.00 extra portion of peas add €1
Roastie Kids Chicken Goujon Burger
Breaded homemade chicken goujons with ketchup or mayo with a choice of chips or creamy mash (2,4) €7.50
ROASTIE RESTAURANT MIDLETON – TAKEAWAY  FOOD MIDLETON
Allergens: 1 Celery. 2 Gluten. 3 Crustacean. 4 Egg. 5 Fish. 6 Lupin. 7 Milk. 8 Molluscs. 9 Mustard. 10 Nuts. 11 Peanuts. 12 Sesame Seeds. 13 Soya. 14 Sulphur Dioxide