Christmas Parties Midleton
Roastie Midleton Restaurant
Christmas Parties Midleton
Roastie Restaurant Midleton is taking bookings for Christmas Parties in Midleton. Make sure to book early to avoid disappointment.
Private Christmas Party Room
All our Christmas parties are held in our Family Dinning Room which is separate from our main dining area. This private family room offers our guests their very own space where they can relax in comfort away from our main dining area. 
To book our Family Room for your Christmas Party please contact Andrew on (021) 463 2466 to discuss numbers and menu.
Enjoy your Christmas Party in comfort and style at Roaste Restaurant Midleton.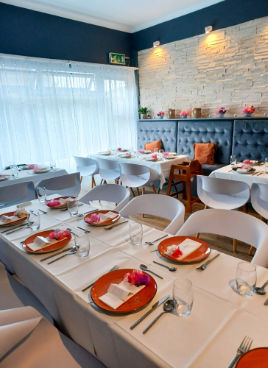 Christmas Parties Midleton
Book Today